Voc-Tech Schools
Whiteside Area Career Center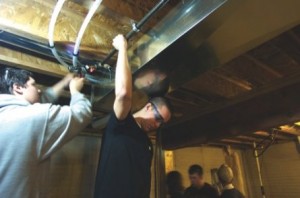 1608 5th Avenue
Sterling, IL 61081
Phone: (815) 626-5810
The Whiteside Area Career Center is a cooperative endeavor of sixteen member school districts and four parochial schools located in Northwestern Illinois. The regional system encompasses approximately 1,450 square miles and has a population of 110,000 plus. Students come from five counties: Bureau, Carroll, Lee, Ogle, and Whiteside. The major concentration of population is in the tri-cities of Sterling, Rock Falls, and Dixon with the remainder residing in surrounding rural areas, small towns, and villages.
WACC currently has about 700 students enrolled in its eleven programs: Auto Service, Building Trades, Early Childhood Education, Commercial Food Service, Computer Technology, Criminal Justice, Digital Media Arts, Health Occupations (CNA), Allied Health, Pre-Engineering, and Welding. High School juniors and seniors are in attendance at WACC for one hour and fifty minutes daily. All students travel to WACC as their home schools (except Sterling who is across the street).
Clinton Community College Technology Center
1951 Manufacturing Drive
Clinton, Iowa 52732
563-244-7010
1-800-967-8324
The technology center was opened in 1991 as a state-of-the-art facility dedicated to the printing and graphic arts industry. It was the first center of its kind in the United States and continues to be a unique resource for Clinton Community College's students and business clients. The 24,000-square-foot facility houses three credit programs: graphic design, website design, and mechatronics, and the college's Business and Industry Center. Clinton Community College's Business and Industry Center professionals work closely with area employers to provide them with customized training to meet their specific needs. Training is available both at the technology center as well as on location at the employer's place of business.