Higher Education
Morrison Institute of Technology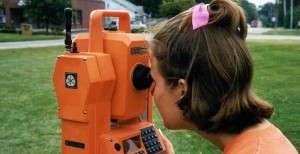 701 Portland Avenue
Morrison, IL 61270
Phone: (815) 772-7218
Morrison Institute of Technology is an independent, co-educational, not-for-profit institution of higher learning.  The college was founded in 1973 by acquiring the assets of the Institute of Drafting and Technology located in Morrison, Illinois.
The college offers a two year, Associate in Applied Science degree in Engineering Technology with two areas of concentration: Highway and Building Construction, and Drafting Design and CAD.  The college also offers a program in Networking Administration.
Sauk Valley Community College
173 IL Rt. 2
Dixon, Illinois, 61021
Phone: (815) 288-5511
The College campus is located in the heartland of rural, agricultural America, on Illinois Route 2, along the scenic Rock River, midway between Dixon and the twin cities of Sterling and Rock Falls. The College district encompasses 1,625 square miles and includes portions of Bureau, Carroll, Henry, Lee, Ogle, and Whiteside counties in northwest Illinois. Today, approximately 3,500 students register for classes at Sauk each semester. Hundreds of area residents also participate in workshops and seminars and benefit from counseling and public service activities. Cultural and athletic events bring together participants and supporters as we strive to meet the needs of the community. At Sauk we continue to respond to these needs and desires of the citizens of our district in fulfillment of our mission as a "community" college. Educational programs include university transfer courses; career education programs in business, technical, human services, and health fields; developmental education programs and courses; and community and continuing education courses.
Clinton Community College
1000 Lincoln Blvd.
Clinton, Iowa 52732
Phone: (563) 244-7001
1-800-637-0559
Clinton Community College was founded in 1946 and enrolls more than 1,800 students each fall. Clinton Community College is part of the Eastern Iowa Community College district that stretches along the Iowa side of the Mississippi River with Clinton Community College to the north, Muscatine Community College to the south, and Scott Community College in Bettendorf in the middle. The district boasts a fall enrollment of more than 9,000 students with approximately 5,700 enrolled in Associate in Arts / College Transfer programs and 3,600 enrolled in one of more than 40 career technology programs. Just as exciting, the district also registers more than 30,000 students each year in its business and industry, continuing education, and adult education classes.
Ashford University
400 N. Bluff Blvd.
Clinton, Iowa 52732
Phone (866) 711-1700
A large, 4-year, for-profit university. This coed college is primarily a commuter campus offering associate, bachelor's and master's degrees.
St. Ambrose University
518 West Locust Street
Davenport, IA 52803
(563) 333-6000
A Catholic Diocesan University, this 4 year, private university offers more than 75 majors and the flexibility to mix majors, minors and electives to match your interests and ambitions. This liberal arts college offers certificate, bachelor's, master's and doctoral degrees.
Augustana College
639 38th Street
Rock Island, IL 61201
(309) 794-7000
Augustana College is a selective, independent college of the liberal arts and sciences, related to the Evangelical Lutheran Church in America. A 4-year, private liberal arts college, Augustana offers bachelor's degrees with 90 majors and areas of study with a 12:1 student to faculty ratio. The Augustana community offers students opportunities to be more than scholars, through hundreds of student interest groups and activities, tools and resources to discover their paths in life, and outstanding NCAA Division III athletic programs. In fact, Augustana ranks sixth among all colleges and universities for total number of Academic All-Americans. This environment that cultivates successful students also extends beyond our campus through community programming as well as special networking and social opportunities for our alumni.
Western Illinois University – Quad Cities
3300 River Drive
Moline, IL 61265
(309) 762-9481
WIU-Quad Cities offers more than 30 programs of study, 20 student organizations, and serves as the home to WQPT-Quad Cities Public Television. Over 95% of Western classes are taught by full-time faculty and students receive personal attention with a student-to-faculty ratio of 12:1. WIU-Quad Cities offers an impressive array of day, evening, weekend, and online classes and support services to best serve student needs.
Northern Illinois University
1425 West Lincoln Highway
DeKalb, IL 60115
(815) 753-1000
A large, 4-year, public university. This coed college is located in a large town in an urban setting and is primarily a residential campus. It offers bachelor's, master's and doctoral degrees.