Attractions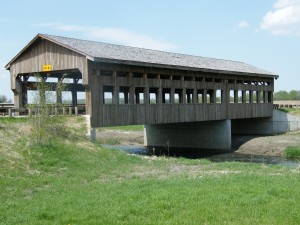 Whether you're strolling through our historic downtown, painting a masterpiece on the Main Street pavement, or eating elephant ears at the Whiteside County Fair, you'll soon realize the unique charm and character that is Morrison.  Below are some great reasons to make Morrison your next destination in Northwest Illinois.
Unique Architecture—The city contains many structures and areas, such as our historic downtown, which embodies a sense of time and place unique to our community. Visit the Morrison Chamber of Commerce at 221 W. Main or Morrison's Heritage Museum at 202 E. Lincoln Highway for more information.
Morrison's Heritage Museum— Located at 202 East Lincoln Highway, a building on the National Historic Register, Morrison's Heritage Museum has many interesting exhibits of Morrison memorabilia and special exhibits of the area. Hours for the museum are Friday – Sunday 1:00 – 4:00 p.m. from the last Friday in April until Thanksgiving.  Admission is free, but donations are always appreciated.  Contact the museum at (815) 772-8889 for more information.
Covered Bridge— Step back in time when you visit Whiteside County's very own covered bridge. Located north of Highway 30 off of Orange Street, the bridge is on the way to Morrison-Rockwood State Park. Only its size indicates that the bridge is, in fact, new construction. At 148 feet, the two-span covered bridge is much larger than those you will find elsewhere.
Whiteside County Fair—This annual event held in the middle of August, opens the morning of Tuesday and runs through the Saturday evening grand finale. The fair includes a carnival, a petting zoo, and grandstand events, including a tractor pull, harness racing, and the ever-popular demolition derby.  Visit www.whitesidecountyfair.org for more information.
Harvest Hammer & Paint the Town—The third weekend in September, Morrison comes alive with great community events starting early Saturday morning with the Harvest Hammer; which includes a Duathlon for men and women, a Children's Fun Run for children 5th grade and under, a 1-mile challenge run for 5th thru 8th grade, 5k run/walk for all and a color run at 11:30.  At noon, the downtown is transformed into an outdoor canvas for hundreds of amateur artists of all ages who gather to Paint the Town, enjoy great food, and listen to various genres of music, in this unique family art event.  For more information visit www.paintthetownmorrison.com and/or http://www.harvesthammer.org/.
Morrison Farmers' Market— Locally grown, fresh produce is available at the Morrison Farmers' Market. The market, which opens the middle of May and runs thru the last weekend in September, is open every Saturday from 8 am—11 am, rain or shine. It is located behind 204 E. Lincolnway (Route 30) behind the Heritage Museum. Visit morrisonfarmersmarket.com for more information.
Annan Grist Mill and Malvern Roller Mill— For some great photo opportunities visit either of these historic grist mills; both located on Rock Creek. Built in 1858, the Annan Grist Mill is a 2 1/2 story structure made completely out of stone, located on Lincoln Highway on the west edge of Morrison. The Malvern Roller Mill, also known as Appel Mill, is a 19th century grist mill located near the unincorporated village of Malvern, IL, on Felton and Clover roads. To the west of the mill building is a circa 1890 Pratt truss bridge. The Malvern Roller Mill was added to the U.S. National Register of Historic Places in 1995. Both mills are privately owned and not open to the public.